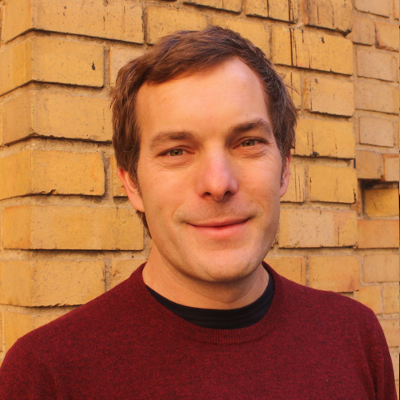 MARTIN⠀WILHELMSince 2010 Martin has been working as Managing Director of Citizens For Europe (CFE), which he founded in 2009. Starting as an activist organization, he developed CFE into today's social business and civil society organization, operating across Europe. Today, Martin drives the strategic, personnel, financial and thematic development of CFE with a focus on inclusive leadership, diversity and impact. Born in Rostock he went to high school near Hamburg and completed his M.A. in macroeconomics, political and communication science in 2006 with residences in Sweden and Serbia. From 2004 – 2008 he worked for public and private international originations such as the Goethe Institute, German Development Agency and European Movement, with long-term residences in France and Serbia. In 2008 he moved to Berlin working for a private foundation.
Managing Director
wilhelm@citizensforeurope.org

---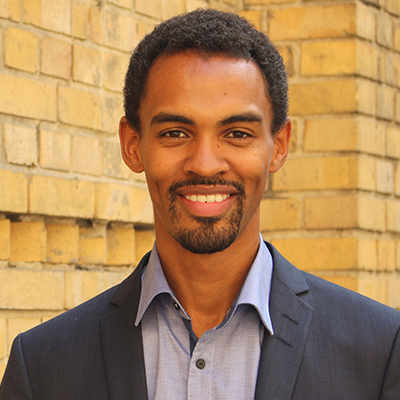 DANIEL⠀GYAMERAHDaniel leads the Vielfalt entscheidet – Diversity in Leadership team and the portfolio on diversity, antidiscrimination and inclusive leadership. His key responsibilities are steering the applied research and advocacy work. He supervised the conceptualisation, implementation and dissemination of a pilot study on diversity among executive personnel in Berlin's public administration. For the first time in a German context, the study collected differentiated anti-discrimination and equality data along all dimensions of the General Equal Treatment Act. He is passionate about crafting inclusive policies, the establishment of community networks and the institutionalization of their empowerment. Daniel is a founding board member of the neue deutsche organisationen (ndo) and serves as the chairman of Each One Teach One (EOTO). His publications cover inclusion in the public, cultural and educational sector. Daniel was a Teach First Deutschland Fellow and he is a member of the Transatlantic Inclusion Leaders Network (TILN). His work has been covered on national television and major news outlets. Daniel holds a B.A. in Politics and Administration from the University of Constance and an MPP from the Hertie School of Governance.
Head of Division "Advocating for Inclusion"
Vielfalt entscheidet - Diversity in Leadership
gyamerah@citizensforeurope.org
---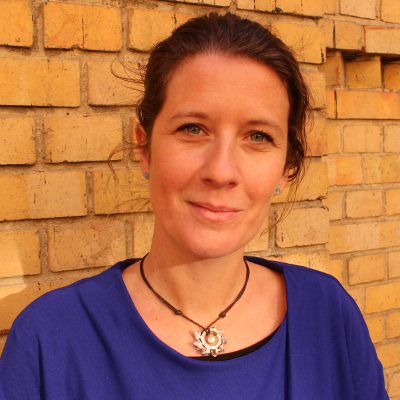 SÉVERINE⠀LENGLET Séverine has been managing our Multi-Channel Press and Public Relations since November 2015, using her writing, video, design and photography skills to create multimedia formats that promote our organisation and projects. She is also involved in the strategic decisions of our division "Empowering Civil Society and Strengthening Solidarity across Europe" as well as in designing and implementing transnational Multi-Stakeholders' cooperation and projects. Séverine holds a M.A. in Journalism, a Bachelor in Education Sciences, a certificate as EU Media Trainer and a two-year university degree in foreign languages applied to Politics, Economics and Law. She grew up in Brittany (France) and has been living in Berlin since October 2006. After her studies in 2004, she worked as a journalist and camerawoman for various mainstream TV channels and print media from Guadeloupe (Caribbean), France and Germany. In 2010, she volunteered for Video Volunteers' Community News Service India Unheard. This experience changed her life and she decided to dedicate her communication and filmmaking skills to civil society organisations engaged in social and political change. She started to give media trainings to civil society actors and activists, and produced videos all over the world for foundations and non-profits such as Misereor, SOS Children's Villages and European Alternatives where she is still engaged today.

As a trained video journalist and media trainer, Séverine plans and implements media and social pedagogical projects and creates new media pedagogical concepts. She mainly accompanies and leads international groups of teenagers and young adults in the creation of media products with a focus on film production, civic engagement and intercultural competence. She uses media work in pedagogical processes to promote personal, social and intercultural competences as well as active citizenship.
Head of Division "Empowering Civil Society"
Media and Communications Manager
lenglet@citizensforeurope.org
---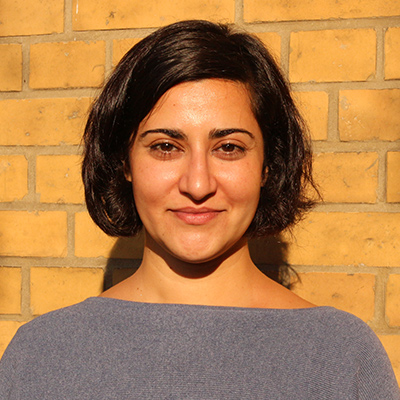 DENIZ⠀YILDIRIM Deniz Yildirim is a Senior Data Scientist in CFE's Vielfalt entscheidet – Diversity in Leadership team. She is co-Speaker of Bunt-Grün, an empowerment network of the Green party in Berlin and has a deep understanding of the intersection of policy processes on parliamentarian level, grassroots initiatives and data driven policy making. She was a Lead Staffer in the Parliament of Berlin and has various insights in diversity processes and mechanism of racial discrimination. Deniz has six years of research experience for the University of Duisburg-Essen, University of Kassel, DIW's Socio-Economic Panel (SOEP) and the Centre March Bloch combining quantitative and qualitative analyses in the field of discrimination, migration and data science. Her current research focuses on measuring social inequality and stratification and is inspired by social justice theories and the fight against racial discrimination. Deniz holds a master's degree in Sociology – European Societies from Freie Universität Berlin.
Senior Research Scientist "Advocating for Inclusion"
Vielfalt entscheidet – Diversity in leadership
yildirim@citizensforeurope.org
---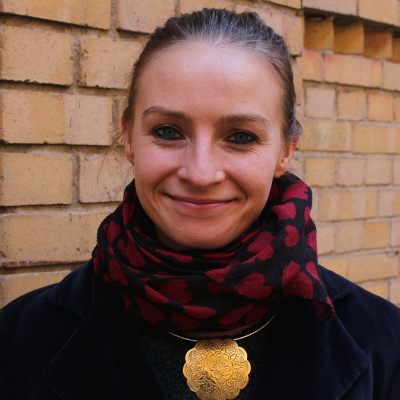 KATARZYNA⠀ANNA⠀KLIMOWICZKatarzyna coordinates European projects and international collaboration within our organization. Currently, she is the coordinator of the European Democracy Network project. She is a PhD Candidate and an academic conducting research on the implementation of the idea of participatory and deliberative democracy with the use of digital tools at the University of Warsaw. From the very beginning of her studies, she connected her academic research with civic journalism and social activism. Katarzyna is a Humanity in Action Senior Fellow as well as a Policy Fellow within the Democracy Lab of Das Progressive Zentrum in Berlin. She is also a Co-Founder and Board President of 4YOUth Foundation for Supporting Youth Initiatives, with which she coordinated a number of international and local projects promoting the idea of citizen participation, human rights, intercultural  dialogue, ecology and sustainable development. She interned at the "Institut de Govern i Politiques Publiques" at the Autonomous University of Barcelona.

Project Manager European Democracy Network
Division "Empowering Civil Society"
klimowicz@citizensforeurope.org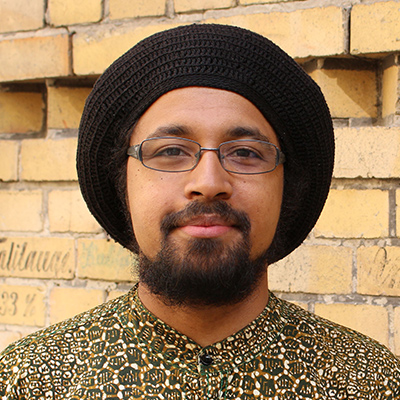 JOSHUA⠀KWESI⠀AIKINSJoshua Kwesi Aikins is a Senior Research Scientist at Vielfalt entscheidet - Diversity in Leadership. He accompanies our research and consulting projects with a human rights-based, racism-critical approach and, in addition to his methodological skills contributes his knowledge in the field of open source solutions to the innovative handling of scientific challenges. His conceptual and theoretical analyses as well as the application of innovative methods ensure the quality of our research from a perspective critical of discrimination. Kwesi develops various focus group, simulation game and expert* supported formats for the qualitative recording of discrimination dynamics and empowerment strategies in the cultural sector. Starting from his two years as coordinator of a parallel report to the UN Committee on the Elimination of Racial Discrimination (CERD), he designed the methodological foundations and accompanied the implementation of the collection of anti-discrimination and equality data among executives of the Berlin administration. He has published, among other things, on appropriation and resistance in youth cultures, the everyday presence of the colonial past, anti-discrimination and equality data, and post-colonial criticism. As a member of the advisory board of the Initiative Schwarze Menschen in Deutschland, he advocates comprehensive empowerment and anti-racist policies. Kwesi holds a doctorate from the University of Kassel, where he teaches decolonial perspectives on development and indigenous political authorities in Ghana.
Senior Research Scientist "Advocating for Inclusion"
Vielfalt entscheidet - Diversity in Leadership
aikins@citizensforeurope.org
---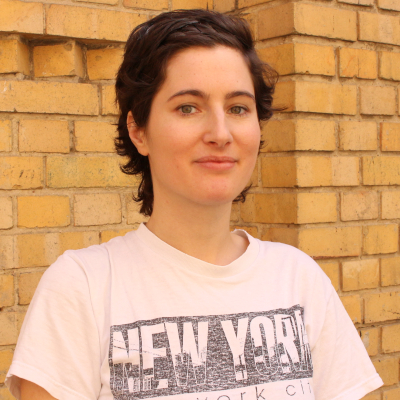 SOPHIE⠀ALI⠀BAKHSH⠀NAINISophie Ali Bakhsh Naini coordinates the ViRaL action fund of Citizens For Europe and works as a consultant in the Diversity in Leadership team. She previously worked in Hamburg as an education officer with a focus on culture and diversity at the <a href="https://www.w3-hamburg.de/" target="_blank" rel="noopener">W3 - Werkstatt für Internationale Kultur und Politik</a>. As a trained Social Justice and Diversity Trainer (FH Potsdam) she advises institutions and educates groups on the subject of anti-discrimination and diversity. She contributes her experience in the cultural sector and in political education to her work as a consultant for diversity and opening processes. She is currently continuing her education in diversity oriented organisational development at <a href="http://raa-berlin.de/en/" target="_blank" rel="noopener">RAA Berlin</a> (Regionale Arbeitsstellen für Bildung, Integration und Demokratie e.V.). Sophie studied cultural studies and sociology in Berlin and Frankfurt Oder with a focus on visual culture and postcolonial theory and researched resistant image politics and anti-Muslim racism. During her studies she worked as management and curatorial assistant at the Berlin art space <a href="https://savvy-contemporary.com/" target="_blank" rel="noopener">Savvy Contemporary</a> - The Laboratory of Form-Ideas.

Project Coordinator Action Fund ViRaL
Consultant "Advocating for Inclusion"
naini@citizensforeurope.org
---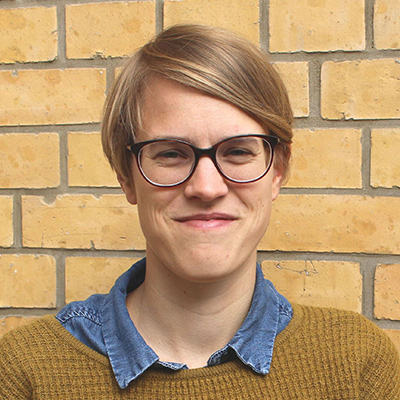 LUCIENNE⠀WAGNERLucienne is a Senior Research Scientist for Vielfalt entscheidet – Diversity in Leadership. She focuses on intersectional analyses across all forms of discrimination combining quantitative data collection and qualitative insights in mechanisms of exclusion. Lucienne's expertise was crucial in developing VE's equality data collection instrument and she co-authored its first-ever application in Berlin's public administration. Her findings and insights are reflected in various keynotes and workshops. Lucienne is also a PhD candidate for gender and critical diversity politics in higher education with Prof. Dr. Ina Kerner, which builds upon her prior research at the University of California on "Working from both ends: Intersectional and Queer Diversity Politics at UC Berkeley". Before joining Citizens For Europe she worked as a researcher at the Department for Sociology at the Freie Universität Berlin on a project on age and gender. Here she gained broad experiences in conducting qualitative interviews. Lucienne is a qualified social justice and diversity trainer. Former clients include the Graduate School Minor Cosmopolitanisms, the equality officer of the Technical University of Berlin and VIA Hamburg. Lucienne is passionate about finding ways to connect critical race theory and queer politics to challenge institutions.
Senior Research Scientist "Advocating for Inclusion"
Vielfalt entscheidet – Diversity in leadership
wagner@citizensforeurope.org
---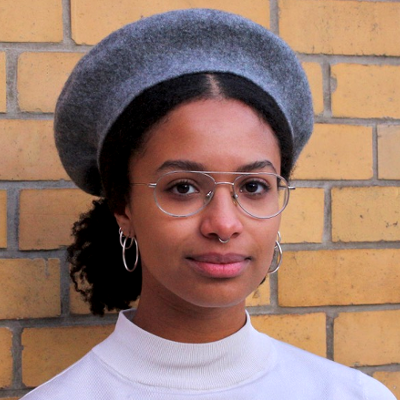 CHARLOTTE⠀BECHERTCharlotte joined the team "Empowering Civil Society and strengthening solidarity across Europe" in spring 2018 as a student assistant. She is especially involved with our action fund ViRaL project. Charlotte is currently working towards a bachelor's degree in Political Science, Sociology and European Ethnology at Humboldt-University Berlin and has studied European Studies at King's College London. She is passionate about anti-racist endeavors and European politics, in academics and well as activism, with a special interest in postcolonial thought and theory.
Besides CFE, she works at the Institute for European Ethnology, where she holds the position of a lecturing tutor and assists in teaching. Prior to this, she has worked as a student assistant for Deutsche Welle TV and interned at the Mediendienst Integration in Berlin.
Project assistant Action Fund ViRaL
Division "Empowering Civil Society"
c.bechert@citizensforeurope.org
---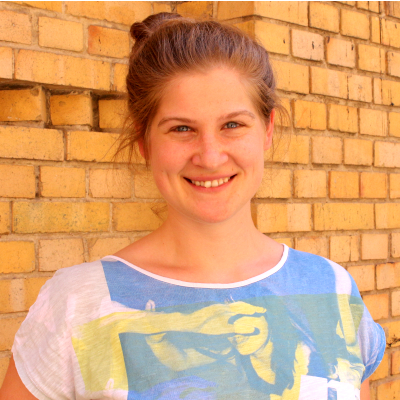 LISA⠀REIBER Lisa accompanies our projects in the field of research and consulting, contributing methodological knowledge and open source solutions to the handling of scientific challenges. Previously, she worked in the area of data preparation and evaluation at the Socio-Economic Panel Study (SOEP) of the German Institute for Economic Research (DIW), the largest representative panel study in Germany. Here she gained comprehensive experience in the statistical analysis and presentation of quantitative panel data. Her passion is the easy-to-comprehend processing and presentation of data, the development of community networks and the institutionalization of open source structures. Lisa is co-organizer of R-Ladies Berlin, a network committed to facilitate the inclusive nature of the R community, and a data analyst at Correlaid, a platform that brings together voluntary data analysis and nonprofit organizations. Lisa studies sociology and politics at the Humboldt-Universität zu Berlin (HU) with a focus on social norms, social inequalities and the development of individual preferences over the life course. In autumn she will begin her PhD within the LIFE program at the Max Planck Institute for Human Development Education Research (MPIB).


Empirical Social Scientist "Advocating for Inclusion"
Vielfalt entscheidet – Diversity in leadership
reiber@citizensforeurope.org
---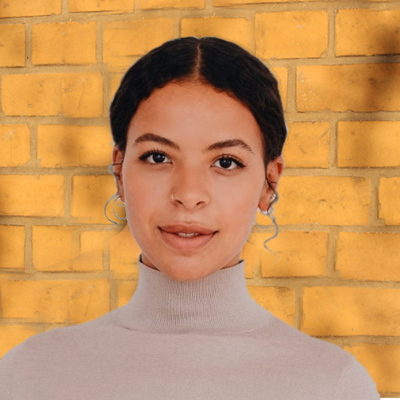 NAOMI⠀BECHERT Naomi Bechert supports the team of "Vielfalt entscheidet – Diversity in Leadership" as a research assistant. She graduated with a bachelor degree in psychology from Albert-Ludwigs University Freiburg in 2015 and is currently enrolled in the master program "Communication in Social and Economic Context" at University of the Arts Berlin. Before working at Citizens For Europe, she gained work experience in PR, event management and networking in the cultural and creative industries at u-institut für unternehmerisches Denken und Handeln e. V. Her special interests lie in diversity in the context of arts. In addition to her commitment to educational work and empowerment at AfroPolitan Berlin, she is also involved in the creative mediation of racism-critical and postcolonial issues.
Research Assistant "Advocating for Inclusion"
Vielfalt entscheidet – Diversity in leadership
bechert@citizensforeurope.org
---