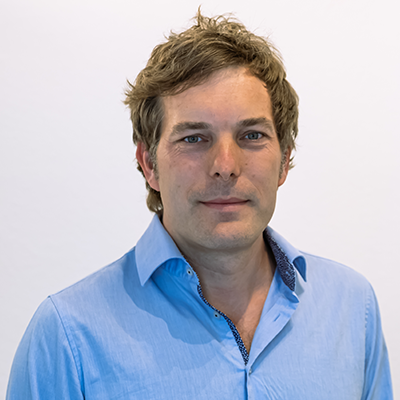 MARTIN⠀WILHELMSince 2010 Martin has been working as Managing Director of Citizens For Europe (CFE), which he founded in 2009. Starting as an activist organization, he developed CFE into today's social business and civil society organization, operating across Europe. Today, Martin drives the strategic, personnel, financial and thematic development of CFE with a focus on inclusive leadership, diversity and impact. Born in Rostock he went to high school near Hamburg and completed his M.A. in macroeconomics, political and communication science in 2006 with residences in Sweden and Serbia. From 2004 – 2008 he worked for public and private international originations such as the Goethe Institute, German Development Agency and European Movement, with long-term residences in France and Serbia. In 2008 he moved to Berlin working for a private foundation.
Managing Director
wilhelm@citizensforeurope.org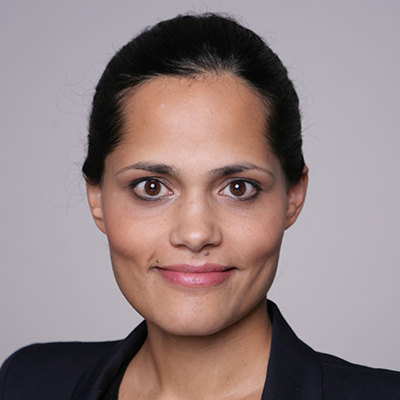 NARMADA⠀SARASWATINarmada Saraswati is the head of the project Action Fund Strong Against Racism. Previously, she worked as a consultant for diversity in civic adult education at the Association of German Educational Organizations (Arbeitskreis deutscher Bildungsstätten e.V.) and was in charge of the project Polyphon! Strengthening diversity in civic education. Narmada Saraswati's areas of expertise include structural racism in civic education, memory culture in a diverse society and participatory justice in a plural democracy. She studied the master degree programme "Practical Research in Social Work and Education" at the Alice Salomon University of Applied Sciences Berlin, is a certified social justice and diversity trainer (University of Applied Sciences Potsdam) and a member of the bildungsLab*.

Head of the project
ActionFund StrongAgainstRacism
saraswati@citizensforeurope.org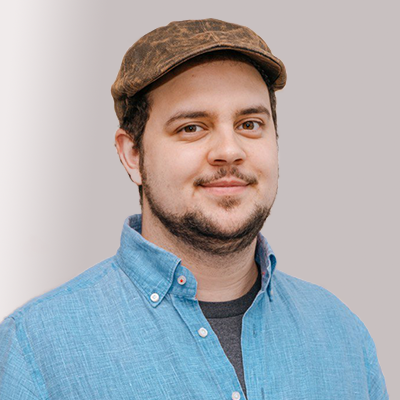 BEN⠀MANUŠ⠀LIEHR
Ben Manuš Liehr has been working as an education officer at CFE since January 2023. He works in the project Action Fund Strong Against Racism and can use his diverse professional career as a great resource there: Ben has been officially working as an extracurricular political education officer since 2015, but he already started organising and conducting workshops and (educational) events on various socio-political topics in 2007. These include: Diversity, Racism, Prejudice Aware Education, Inclusion and the broad field of Group Based Xenophobia. He has also been involved voluntarily and politically in racism critical and queer networks for many years. In 2018, Ben graduated from the University of West London with a B.A. in Management. He has used his previous professional experience and skills as a facility manager in a children's and youth recreational facility, in start-ups as a business development manager, recruiter and event manager for the following areas at CFE so far: Together in the team, he creates concepts for the accompanying programme. He is also the contact person for actors and cooperation partners in the Action Fund and supports the project management in expert discussions, consultations and events.
Education officer
ActionFund StrongAgainstRacism
liehr@citizensforeurope.org
SÉVERINE⠀LENGLET Séverine has been managing our Multi-Channel Press and Public Relations since November 2015, using her writing, video, design and photography skills to create multimedia formats that promote our organisation and projects. She is also involved in the strategic decisions of our division "Empowering Civil Society and Strengthening Solidarity across Europe" as well as in designing and implementing transnational Multi-Stakeholders' cooperation and projects. Currently, she is also managing the project "Democratic Innovations in Youth Work". In the past, she co-coordinated various European projects such as the European Democracy Network, CHIEF, NiCeR and You&me.
Séverine holds a M.A. in Journalism, a Bachelor in Education Sciences, a certificate as EU Media Trainer and a two-year university degree in foreign languages applied to Politics, Economics and Law. She grew up in Brittany (France) and has been living in Berlin since October 2006. After her studies in 2004, she worked as a journalist and camerawoman for various mainstream TV channels and print media from Guadeloupe (Caribbean), France and Germany. In 2010, she volunteered for Video Volunteers' Community News Service India Unheard. This experience changed her life and she decided to dedicate her communication and filmmaking skills to civil society organisations engaged in social and political change. She started to give media trainings to civil society actors and activists, and produced videos all over the world for foundations and non-profits such as Misereor, SOS Children's Villages and European Alternatives where she is still engaged today.

As a trained video journalist and media trainer, Séverine plans and implements media and social pedagogical projects and creates new media pedagogical concepts. She mainly accompanies and leads international groups of teenagers and young adults in the creation of media products with a focus on film production, civic engagement and intercultural competence. She uses media work in pedagogical processes to promote personal, social and intercultural competences as well as active citizenship.
Media and Communications Officer
European Project Manager
lenglet@citizensforeurope.org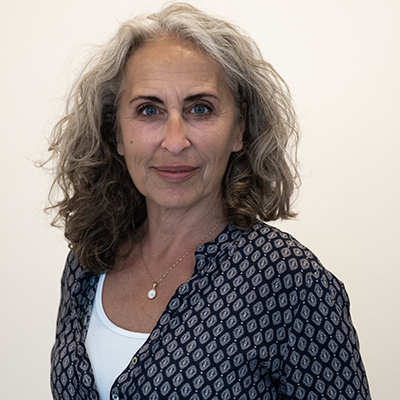 MARTINA⠀BÜTTELMartina has been part of the CFE team since June 2020 and as diverse as her area of responsibility is at CFE, so are her professional experiences. Growing up in the Ruhr area (NRW), her entry into the professional world began with an apprenticeship as a dressmaker, with a brief detour into the furrier trade. After 7 years of self-employment in the fields of graphic design and photography, an apprenticeship as a home care nurse followed. In 2000, however, she went back to her creative roots. Retraining as a media designer was completed in 2002, then taking a job as an executive assistant at an insurance arbitration service in 2003, where she stayed for 13 years.

In 2016 came a sabbatical for 3 years, which were well filled with personal and professional development, trips abroad and soul-searching. The experiences and insights from this time changed her life. No more 40-hour weeks, but more time for herself and, if possible, working for a meaningful cause. In 2019, she rejoined a planning office and after a few months decided to join Citizens For Europe.

As an executive assistant, Martina is responsible for office organization and administration as well as documentation. She is also the contact person in the areas of finance and human resources and brings her skills in the areas of event and public relations.

Executive Assistant
buettel@citizensforeurope.org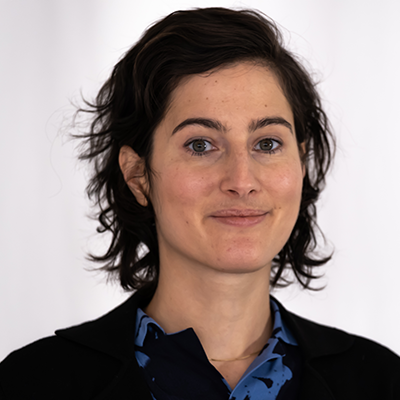 SOPHIE⠀ALI⠀BAKHSH⠀NAINISophie Ali Bakhsh Naini ist 2019 bei CFE eingestiegen. Since then, she has worked in various projects and as a management consultant. Since 2022, she has been working as an education officer in the project Action Fund Strong Against Racism. Previously, she worked in Hamburg as an education officer with a focus on culture and diversity at W3 - Werkstatt für Internationale Kultur und Politik. As a trained trainer for social justice and diversity (FH Potsdam), she has advised institutions on the topic of anti-discrimination and diversity in the past. She continued her training in diversity-oriented organisational development at RAA Berlin (Regionale Arbeitsstellen für Bildung, Integration und Demokratie e.V.). Sophie studied cultural studies and sociology in Berlin and Frankfurt Oder with a focus on visual culture and postcolonial theory and researched resilient image politics and anti-Muslim racism. She has been studying psychotherapy science at Sigmund Freud PrivatUniversität since 2021.

Education officer
ActionFund StrongAgainstRacism
naini@citizensforeurope.org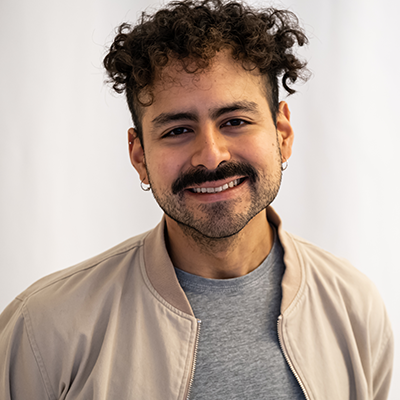 JUAN⠀VIVANCO

Juan Vivanco is a research scientist at "Vielfalt entscheidet. He supports the department's research and project execution with a focus on data science. He also coordinates Citizen For Europe's compliance with privacy laws and policies. He is particularly interested in the usage of data for the design and improvement of policy and the empowerment of civil society, as well issues of migration and indigenous representation.

Previously, he was a consultant for the Danish Institute for Human Rights in Latin America, working with disenfranchised groups to support the awareness of and respect for human rights in business contexts. In Germany, he supported the quantitative and qualitative evaluation of public policy at a local and international level at the Technopolis Group, and conducted quantitative research on innovation for the Leibniz Center for European Economic Research (ZEW). Juan has also worked in governmental and non-profit contexts in Chile and Ecuador. He is involved in various initiatives within the migrant and LGBTQ+ community in Berlin, which feed into Citizens for Europe's intersectional approach. Juan was born in Santiago, Chile, and completed his undergraduate and graduate education in economics, politics, and history in Frankfurt, Bremen and Potsdam. He holds holds a master's degree from the University of Potsdam in Public Policy. He is fluent in English, Spanish, and German.

Data Analyst & Research Scientist
Vielfalt enscheidet
vivanco@citizensforeurope.org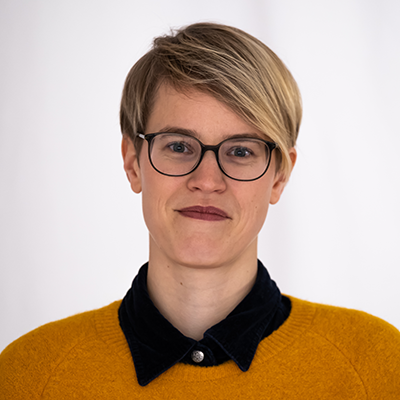 LUCIENNE⠀WAGNERLucienne is a Senior Research Scientist for Vielfalt entscheidet – Diversity in Leadership. She focuses on intersectional analyses across all forms of discrimination combining quantitative data collection and qualitative insights in mechanisms of exclusion. Lucienne's expertise was crucial in developing VE's equality data collection instrument and she co-authored its first-ever application in Berlin's public administration. Her findings and insights are reflected in various keynotes and workshops. Lucienne is also a PhD candidate for gender and critical diversity politics in higher education with Prof. Dr. Ina Kerner, which builds upon her prior research at the University of California on "Working from both ends: Intersectional and Queer Diversity Politics at UC Berkeley". Before joining Citizens For Europe she worked as a researcher at the Department for Sociology at the Freie Universität Berlin on a project on age and gender. Here she gained broad experiences in conducting qualitative interviews. Lucienne is a qualified social justice and diversity trainer. Former clients include the Graduate School Minor Cosmopolitanisms, the equality officer of the Technical University of Berlin and VIA Hamburg. Lucienne is passionate about finding ways to connect critical race theory and queer politics to challenge institutions.
Senior Research Scientist
Vielfalt enscheidet
wagner@citizensforeurope.org