After a series of online meetings, our first face-to-face project team meeting took place between 30.09-4.10.2021 in Barcelona. The Catalan Association of Youth Policies Professionals (ACPJ, CAT/SP) - was hosting the whole group of 17 representatives from the partners organisations of our project Democratic Innovations in Youth Work. Project coordinators, democratic education experts, youth workers specialising in non-formal education, youth moderators and video-makers met to exchange their experience and share their knowledge on best practices in non-formal education methods used in democratic education as well as in the field of the production of audio-visual educational materials. The main goal was to learn from each other and get inspiration for our video series introducing young people to different types of democratic innovations.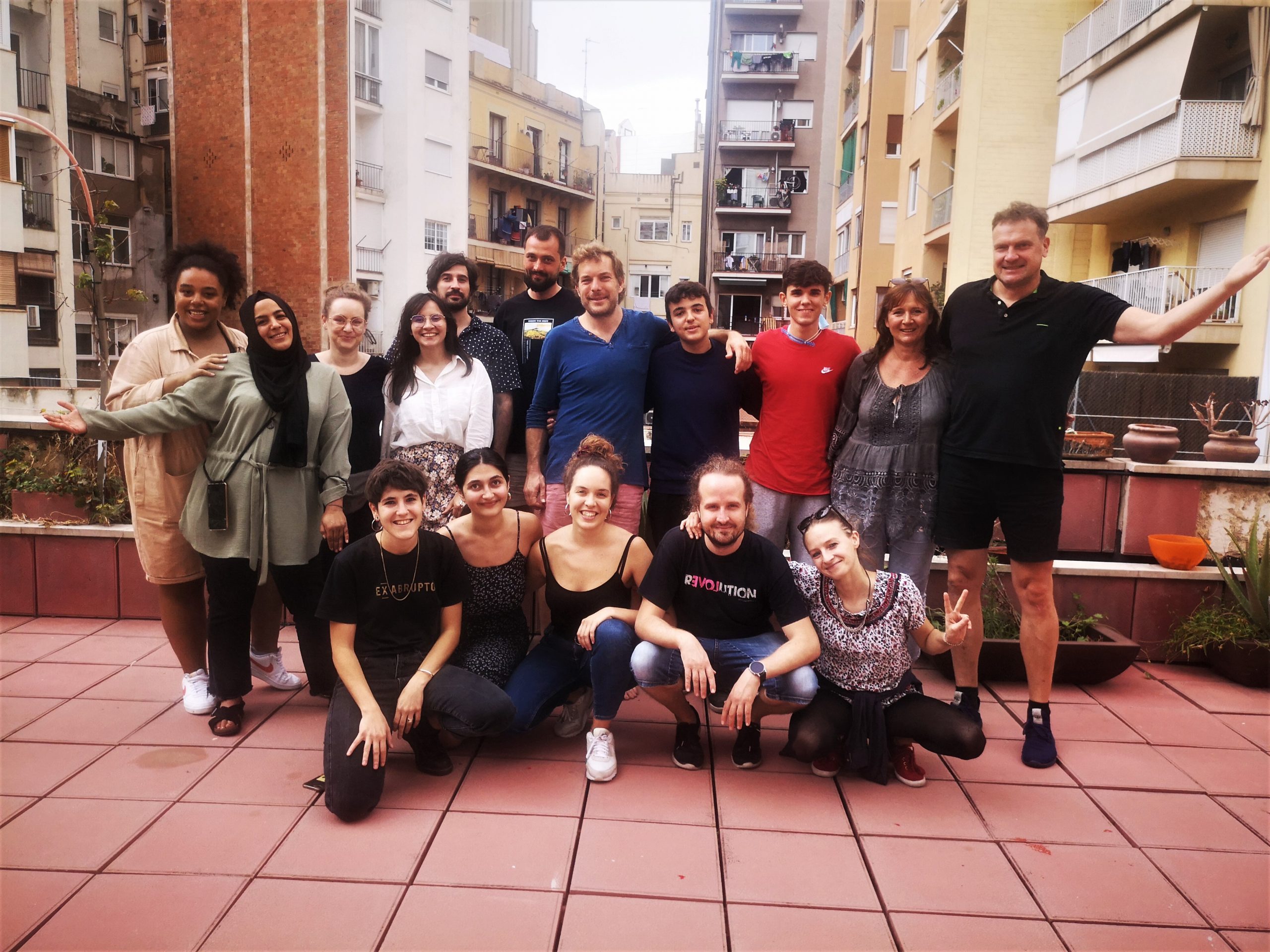 Meeting Youth Act! - Youth in the Battle for Global Justices
One of the highlights of our 4-days meeting was the encounter with local youth activists from the initiative Youth Act! - Youth in the Battle for Global Justice. Youth Act! is practically a space for dialogue, proposals for a collective political impact and exchange of ideas between Barcelona local community and young activists, academics and collectives from all over the world. With the launch of the participatory process Àgora de 100 (Eng. Agora of 100) in May 2021 - in which a total of 100 young activists and academics linked to Barcelona have agreed on a joint decalogue of 30 challenges and 30 proposals for concrete actions and solutions - Youth Act! initiative can be treated as an example of a democratic innovation in itself. The collected ideas, demands and proposals are submitted to public debate in order to make visible the potential and the involvement of youth contributions in the urgent local and global challenges in various areas (i.e.: feminism and LGBTI+, climate changes and emergency, educational models, economic model and inequalities, anti-racism and decolonialism, democracy and anti-authoritarianism, rights of peoples, territorial model and mobility, culture as an engine of change, technological changes). During the autumn of 2021, Youth Act! wants to expand its discussion space internationally and organizes an International (virtual) Forum titled: 'Barcelona, a welcoming city for youth struggles in the world'. They will invite youth and academics from different regions of the world to discuss and agree on common proposals for action to advocate together for a better future.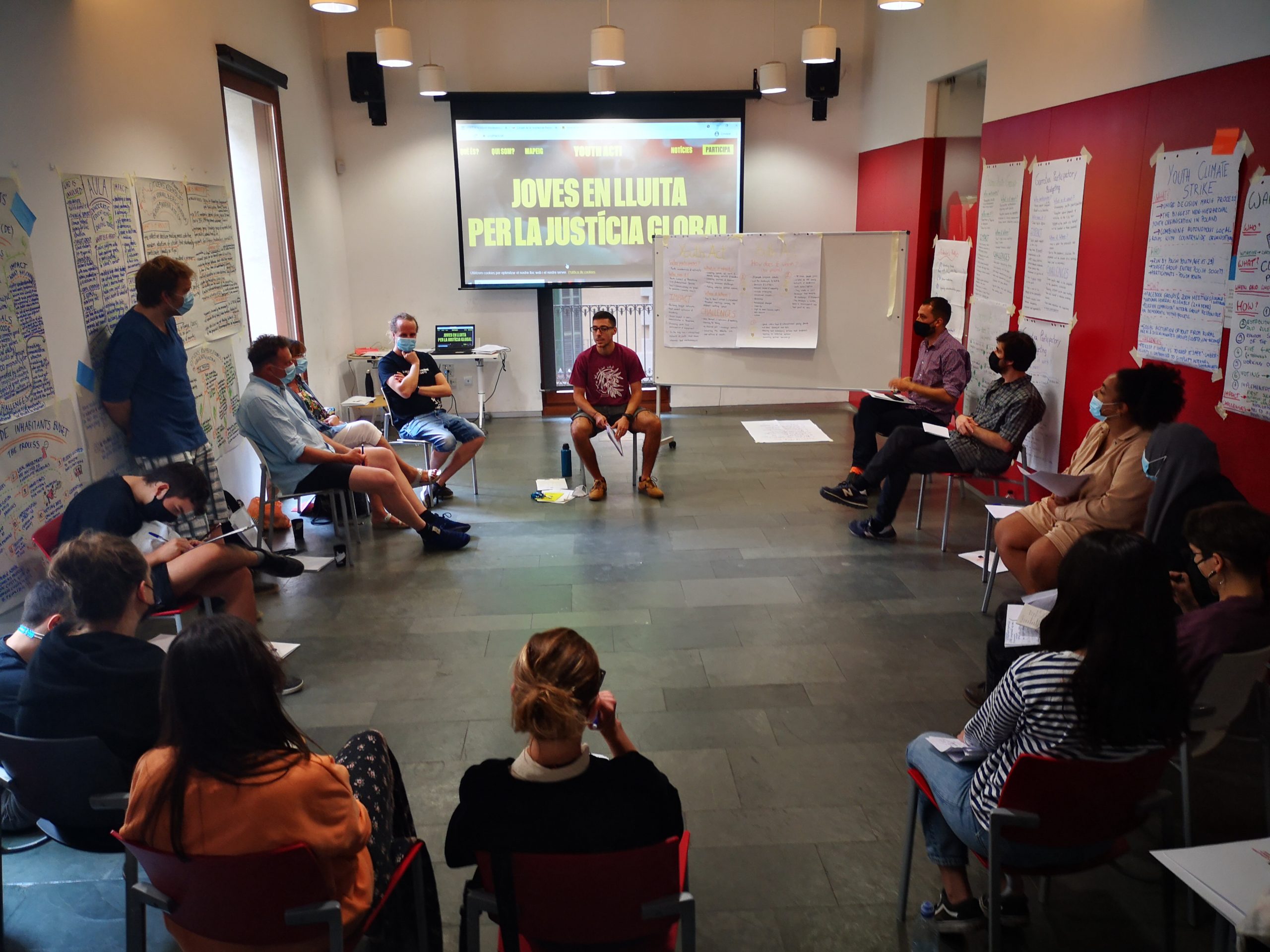 Our project will focus on 3 categories of democratic innovations
This initiative will be featured in our educational video series that will also present 9 examples (from Poland, Germany and Spain/Catalonia) of new extra-electoral mechanisms and participatory decision-making processes that can be initiated by youth themselves or applied in a school and/or youth club context with the support of trained democratic educators, teachers and youth workers.
Our project will focus on 3 categories of democratic innovations:
· participatory budgeting (collective decision-making processes in which residents and members of communities decide together about a part of the public budget to finance their own ideas and proposals);
· citizens assemblies (participatory and deliberative processes based on random selection of participants to bring them together to develop policies and recommendations for decision-makers);
· self-organized groups of youth using participatory digital tools (young people organized in a non-hierarchical and democratic way, using digital tools to facilitate the process of collective decision-making within their group members).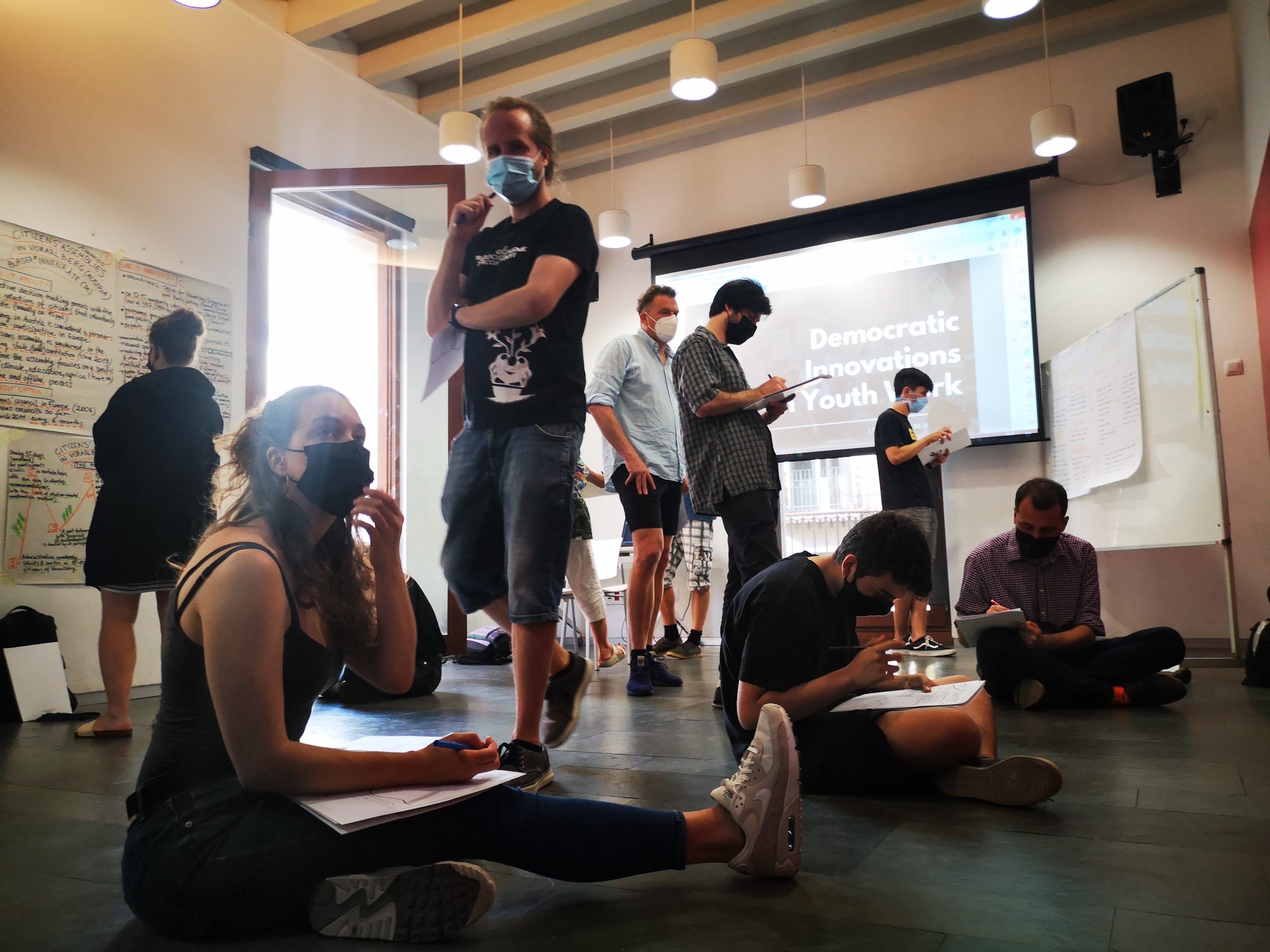 Promoting the democratization of governance in our communities
The meeting was also an opportunity to learn more about the Spanish civil war, which can be viewed as a struggle between dictatorship and republican democracy, between revolution and counterrevolution, and between fascism and communism. Thanks to our guide - Omar from La iaia damasquina - we learned the stories of immigrants from different parts of the world, who have contributed greatly to the fact that Barcelona is nowadays considered one of the greatest hubs of political and social innovation. In spite of contemporary authoritarian trends and fascist groups growing in size and power, the message of solidarity and cooperation across man-made cultural and national divides is therefore very close to us. With a new dose of energy and with rich memories of local flavors from places like RAI - Recursos d'Animació Intercultural (Platform of Projects for Social Transformation), we will continue to promote the democratization of governance in our communities and more broadly of entire economic and political systems. Stay tuned!:) -
Written by Dr Katarzyna Anna Klimowicz, the DIYW project co-coordinator