Transnational Inspirations Dinner
On Saturday evening at Werkstatt der Kulturen we organised a Transnational Inspirations Dinner together with our local partner Freie Ungarische Botschaft and hosted over 50 international guests, representing over 30 different organizations and movements (among others: Augenhöhe, Collective FemBunt, Das Progressive Zentrum, Diaspora Civica, Donnerstagsdemos, European Alternatives, Hafiza Merkezi, Kopuntu, Start with a Friend, Theater X, Querteera, Visions4Syria, Wemove.eu). EDN activists together with other local and diaspora activists living in Berlin connected during the speed-dating activity and could hear successful activists' stories told by female representatives of three inspirational initiatives: Adopt a Revolution, Give Something Back To Berlin and Off-University. In an Open Space, the guests of our event and the participants of our project were exchanging best practices and ideas to create social and political change.
Training sessions on Digital Security and Positive Psychology
Sunday morning was dedicated to a training session on digital security with Claudio Agosti, an expert from Hermes Center for Digital Human Rights. EDN activists learned how to use their devices more safely, with particular attention to the issue of data and privacy protection. They could also try in practice several alternative digital tools which guarantee the secrecy and anonymity of their digital research and communication. This list highlights a few digital tools mentionned during this session.
During the last workshop session with Johannes Heekerens from the German Association of Positive Psychology, the group discussed the best methods of dealing with stress, enhancing resilience and limiting the risk of burnout in the everyday and activist life. The participants also practiced several psychological exercises and short meditation recommended in positive psychology. See this list of interventions to reduce stress and build resilience.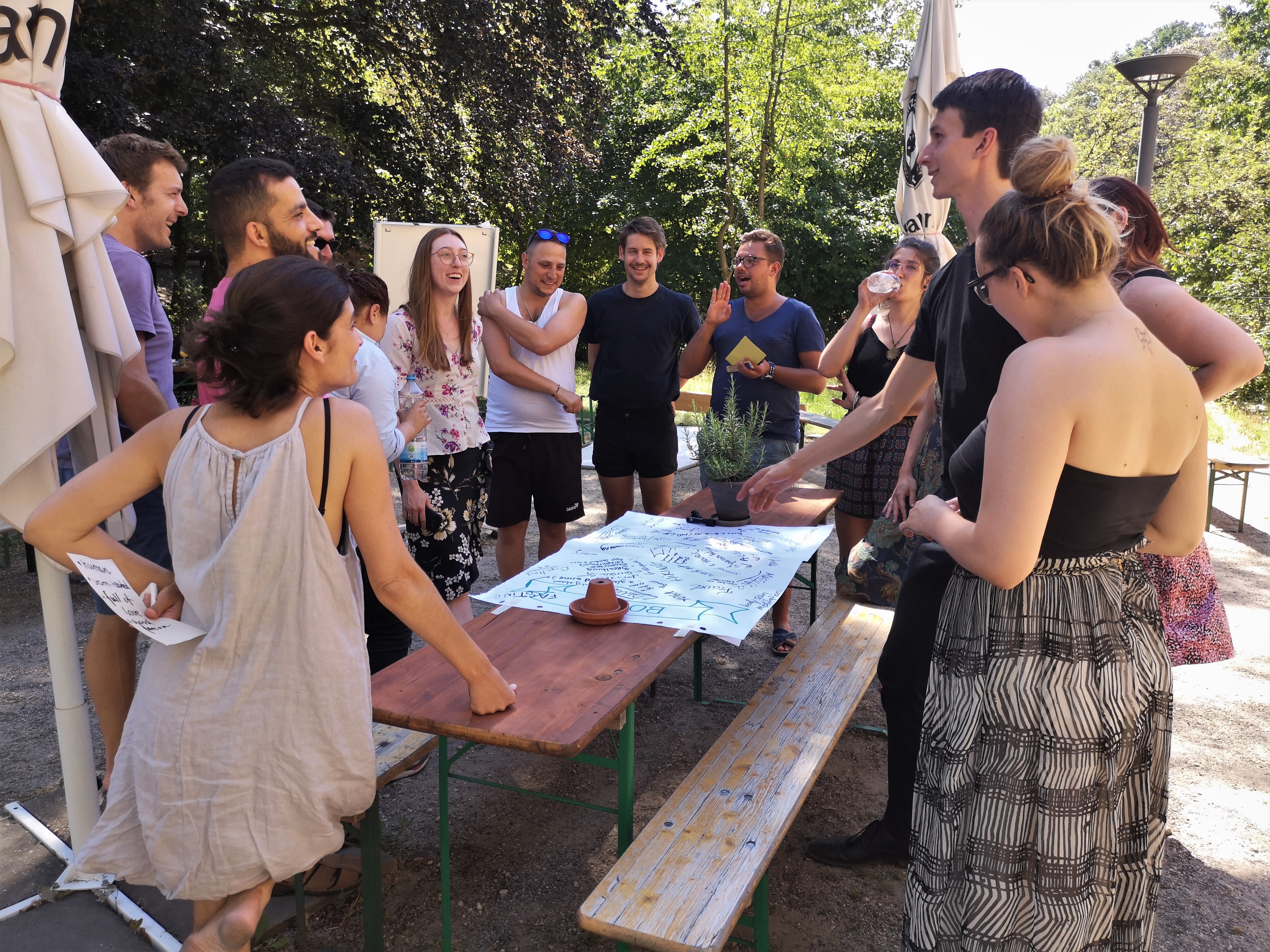 The experience of learning from each other and mastering together our skills gave us another dose of motivation and feeling that in our activist struggles – in defending democracy, our freedom, environment, human rights and diversity – we are not alone and we are standing for these values in transnational solidarity.
On our Flickr account, you can find more photos of the three days meeting.